Did you know how many potions are in Dragon Nest?
That's why Loren prepared this event! 'Potion Gift Set'!
Log-in! The Below reward will be yours via Special Storage!

***
[Event Period] :: Total 8 days
1st week: 7th ~ 8th March
2nd week: 14th ~ 15th March
3rd week: 21st ~ 22 March
4th week: 28th ~ 29th March
***
[Event Mechanic]
1. Login on the event date and Get Reward from Special Storage!
2, Reward will be delivered on an account basis.
3. Above 30 level characters can receive the reward.
***
[Reward Information]

***
[Details of Each Potion]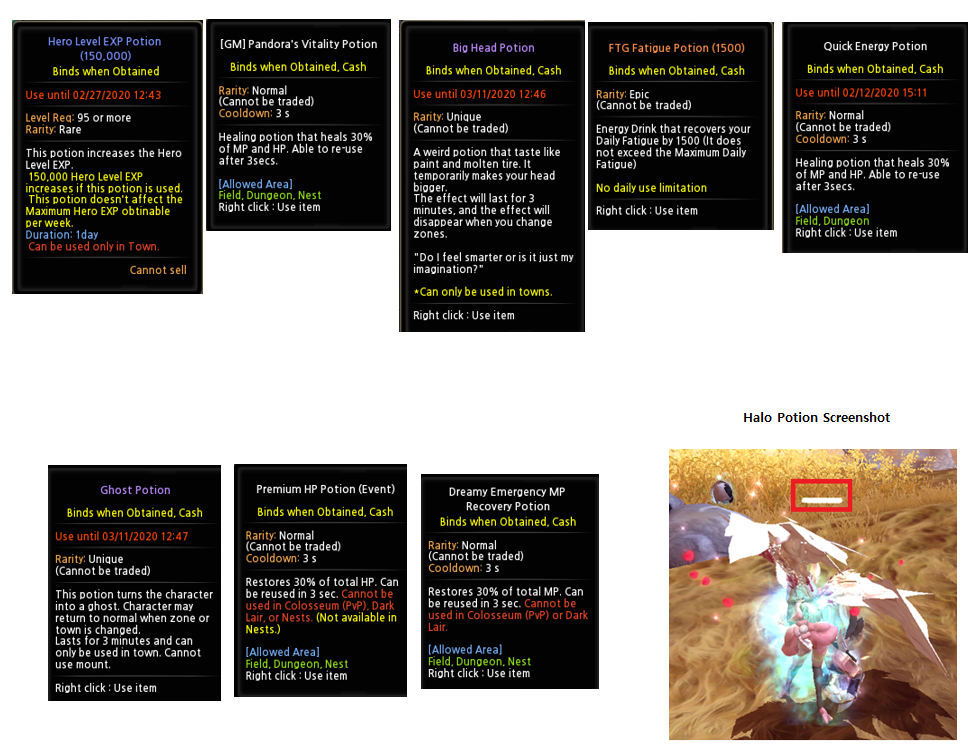 ***
[NOTE]
-Deleted/Unclaimed/Expired reward won't be reimbursed for any reason.
-GM's decision is final.