Dear Heroes,
3rd Anniversary Bingo Page is open!
Visit event page and play the bingo game.
[NOTE]
- Enter the Dragon Nest world to participate bingo event.
- Steam players has to play through Dragon Nest launcher (Steam Launcher cannot participate event) to participate bingo event.
In addition, top-up should be done at Dragon Nest NA Official homepage.
- Players who participate the event by any in violation of the policy may result game sanctions.
- Please read the event notice before you start.
▼Click the image if you want to access event page. ▼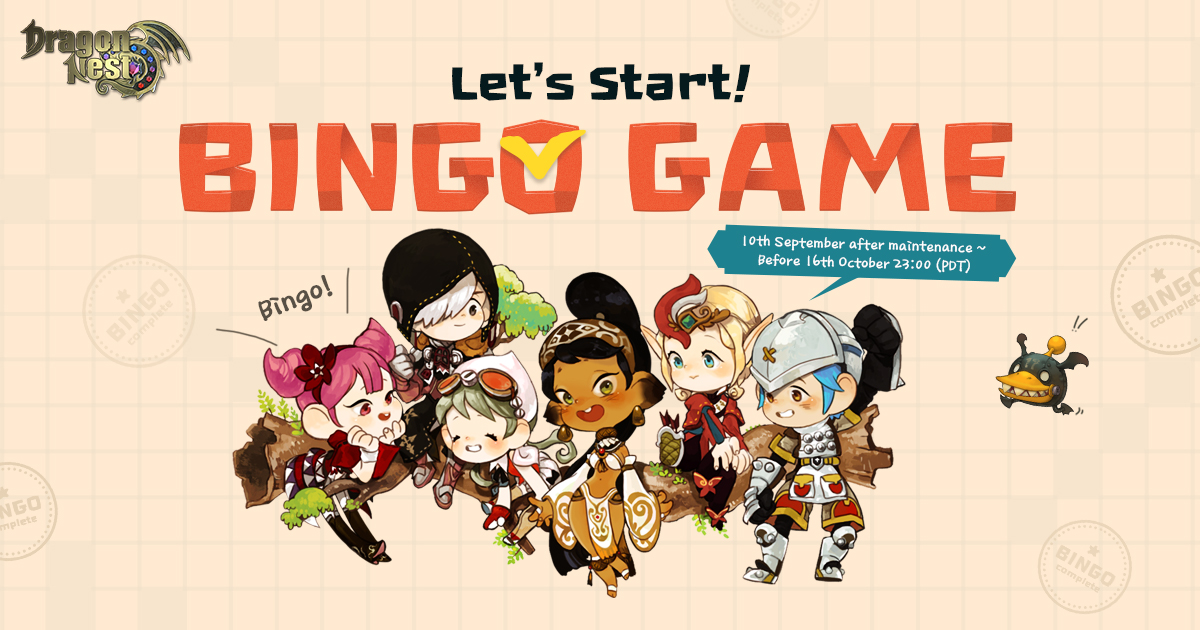 Best,
EYEDENTITY GAMES