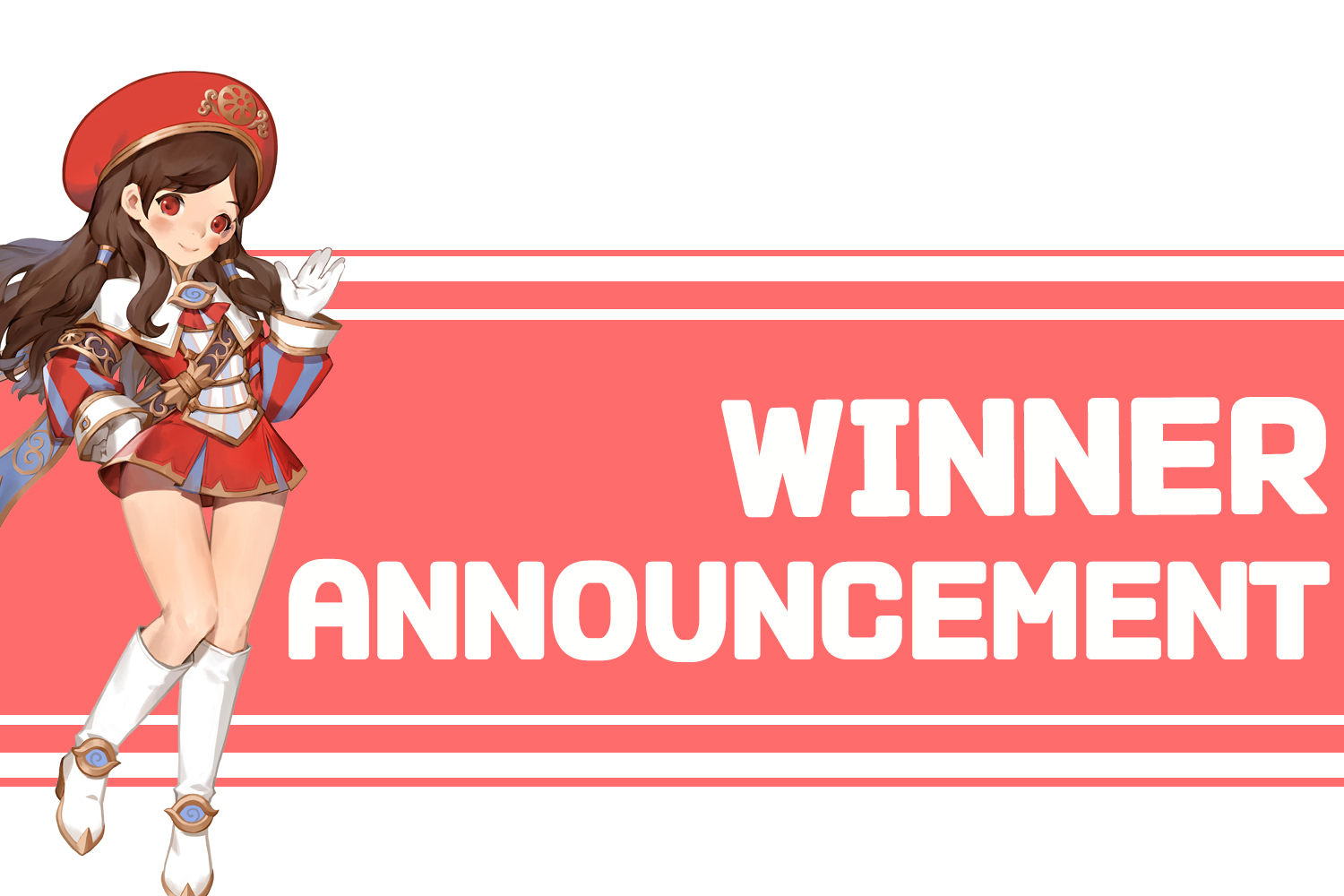 The winners of the events below will be decided so that let me announce earlier than scheduled!
(It was so fun to read your stories, so I diligently read them until late at night.)

Congratulations to all the winners! Please search with IGN below =)
Also, the rewards will be sent earlier than planned, so please be aware of the chance in advance!

Among the winners, if you have an image that you would like to attach to your post, please submit it through 1:1 inquiry
(*~1/28 PST, Required punctuality)
Please note that the image size and possible extension are listed in the file attachment section of the 1:1 inquiry!
[Reward Date]
2021-01-24 17:00 (PST)
The reward can be collectible before 2021-01-31 23:59 (PST) with level 95 character
[Winner List]
Xozzat
Godneseye
Dzuy
LinDong
Mozarc
Minxie
ItsDanielN
Zacku
Oriolidae
Sliveria
Zrihla
Volkanna
LoveKatie
LordxNJ
TinyLambo
LanZhans
Androimeda
Devare
Thrifty
Charlatte
MrYo
Imesety
AzuraDrakor
Kouo
YuriLowell
Arcadia
Domain
NGOO
PuellaFries
While

---
Hello, everyone! This is [GM]Loren ♥

Did you enjoy the DN Studio people's Q&A posts that were serialized on the Dev's blog in 2020?
I'm very sorry that could not introduce more people
as the working period from home is prolonged due to the coronavirus.
If there is a chance next year, I will be able to interview and introduce more people =)
Oh, you haven't seen it yet? Watch the series through the link below!
▼▼
https://us.dragonnest.com/news/dev-blog/column
---
[GM EVENT] My Dragon Nest Is...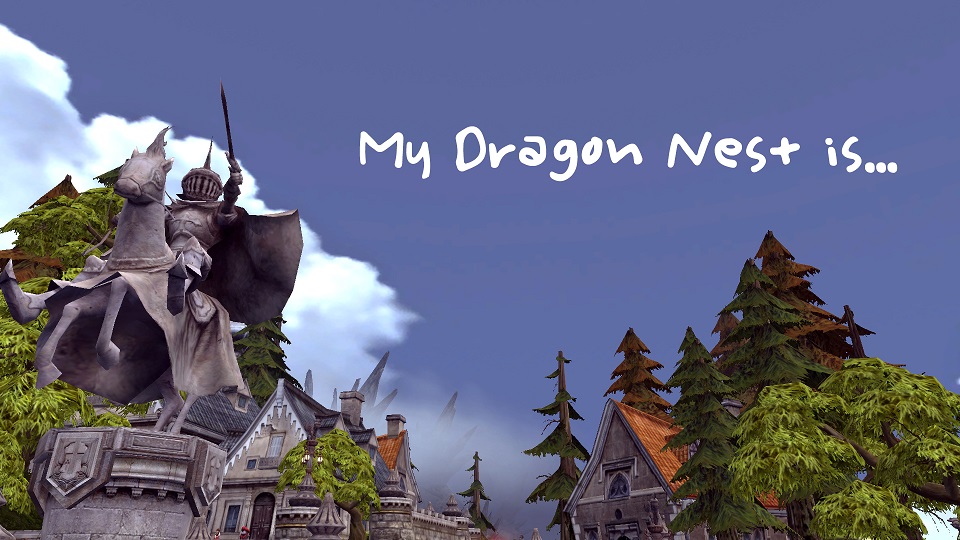 In 2020, the DN Studio family organized the second half of the year,
but I hope that the DN NA family will decorate the beginning of 2021 with this event.
Why don't you tell me your Dragon Nest story?
What is your Dragon Nest?
[Event Period]
2021. 01. 11 ~ 16 (PST)
[How To Participate?]
① On the start date of the event, a link to the Google questionnaire to participate in the event will be shared.
Please participate through click! (Submission Closed and Link expired)
② The questionnaire will contain the following 3 questions.
Please fill out the answers to the 3 questions with your IGN.
If you do not fill out the IGN, rewards will not be provided, so please be sure to fill it out!

- Please introduce yourself.
-Please explain what made you play Dragon Nest!
-Do you have the most memorable moments while playing Dragon Nest?
③ Please be sure to answer the questions above in English. There is no limit on the text volume!
It's okay if it's not correct English. Your heart is the most important!

(※ However, those who wrote concisely and in pretty sentences would be advantageous for judging, agree? :D)
。
。
Then submit the completed content to end your participation!
So Easy, right?
A total of 30 people will be selected,
and stories of the winners will be gradually published on the Dev's blog until March 2021.
[Event Reward]
Dev's Blog Special Posting
Love of Friend (3)
DNP 50000
※The list of winners will be released as soon as the review is completed. It will be released before January 28th.
※ Event rewards will be sent out during Scheduled Maintenance on January 28th,
and can be received until 4th February 2021 23:59 (PST).
※ Event rewards will be sent out on 2021-01-24 17:00 (PST)
and can be received until 2021-01-31 23:59 (PST)

※ Event rewards can only be received by level 95 characters.
---
[NOTE]
- Winners can attach screenshots, images, photos, etc. that be added to the winning blog posting.
We plan to receive graphic files only for the winners, so please feel free to pull out your brilliant writing skills!
-The review is conducted by all NA service personnel.
-Please note that content containing profanity/profanity will be automatically dropped when participating in the event.
-GM's decision is final.