[1] Update
1. Stage & Nest
1-2. Stage & Nest Revisions - Vigor
1-3. Stage & Nest Revisions - Nest Floors Opened
1-4. Stage & Nest Revisions - Guild Mission Changes
1-5. Stage & Nest Revisions - Main Quest Fatigue Rewards
1-6. Stage & Nest Revisions - Nightmare Stage Improvements
2. Vibrant Dragon Jade Evolution
3. New Mission [Plunder] Added
[2] Changes/additions
1. Saint Haven - NPC Location Improvements
2. Saint Haven - NPC Menu Reorganized
3. Verdure Dragon Jade (Bleed Phantom) Changes
4. World Daily Task Reward Changes
[3] EVENT
[4] Cash Shop
2. Special Lagendia Pandora Box Update
- Fallen Angel W/T/D
- Infinite Light Weapon (UPDATED)
3. Expansion Pet Skill Pouch (UPDATED)
---
---
[1] Update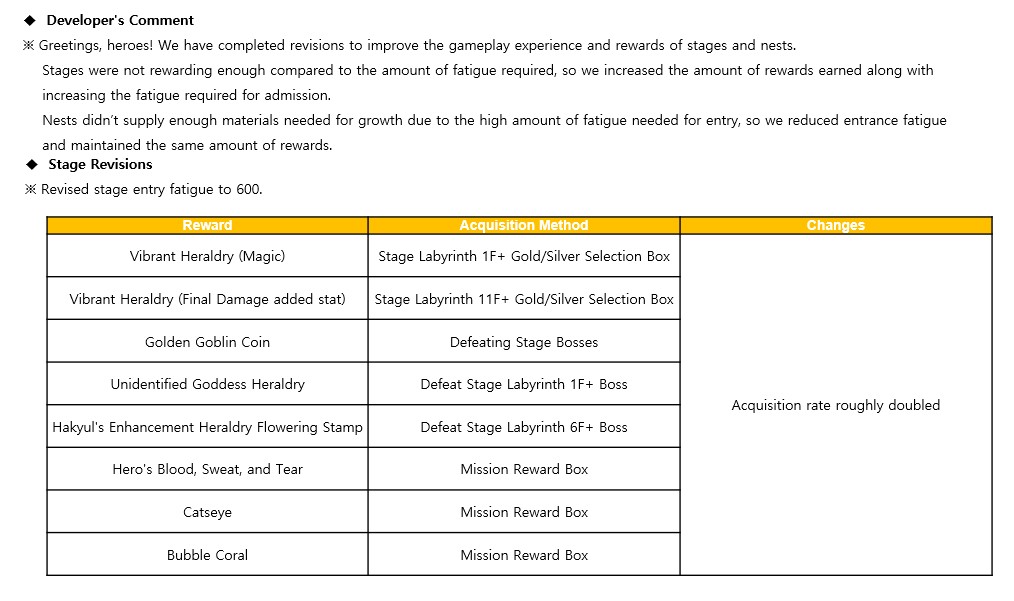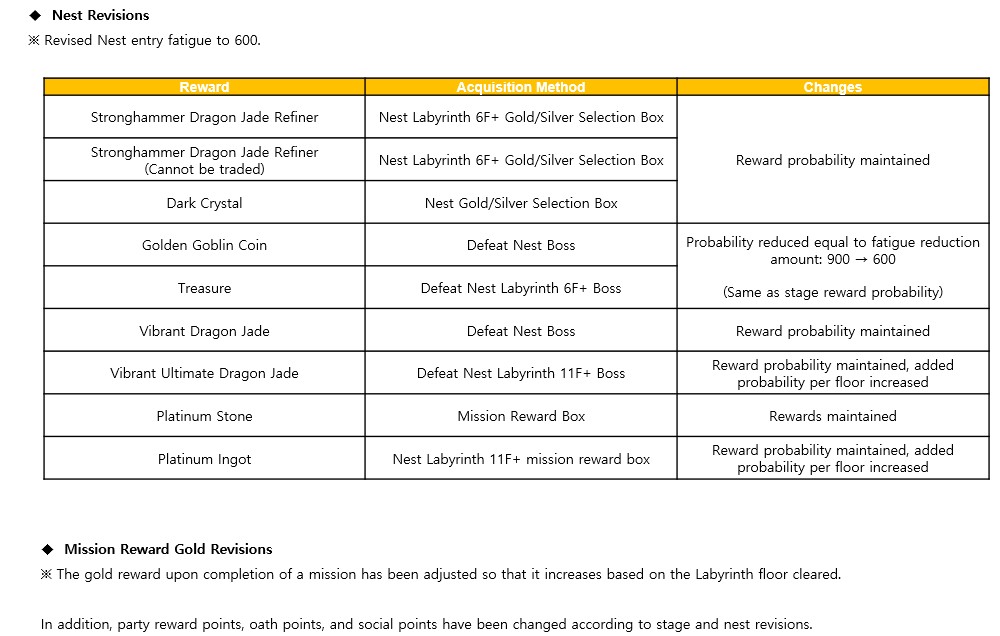 1-2. Stage & Nest Revisions - Vigor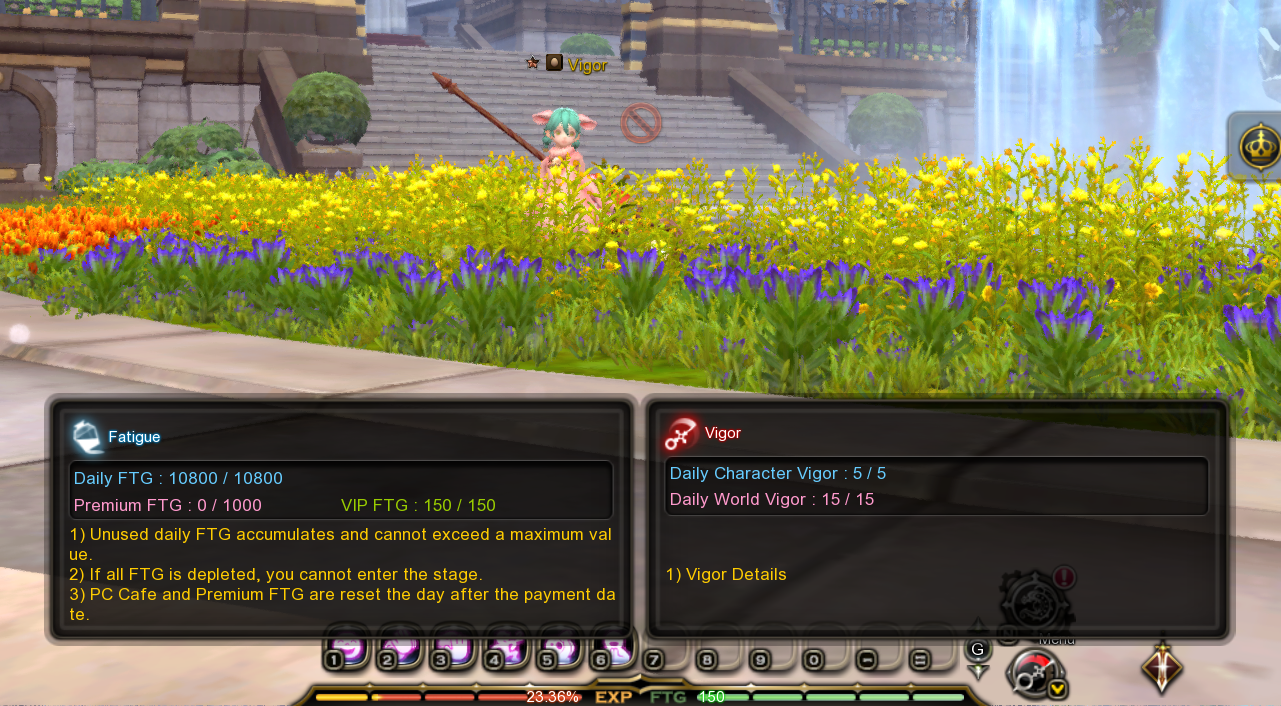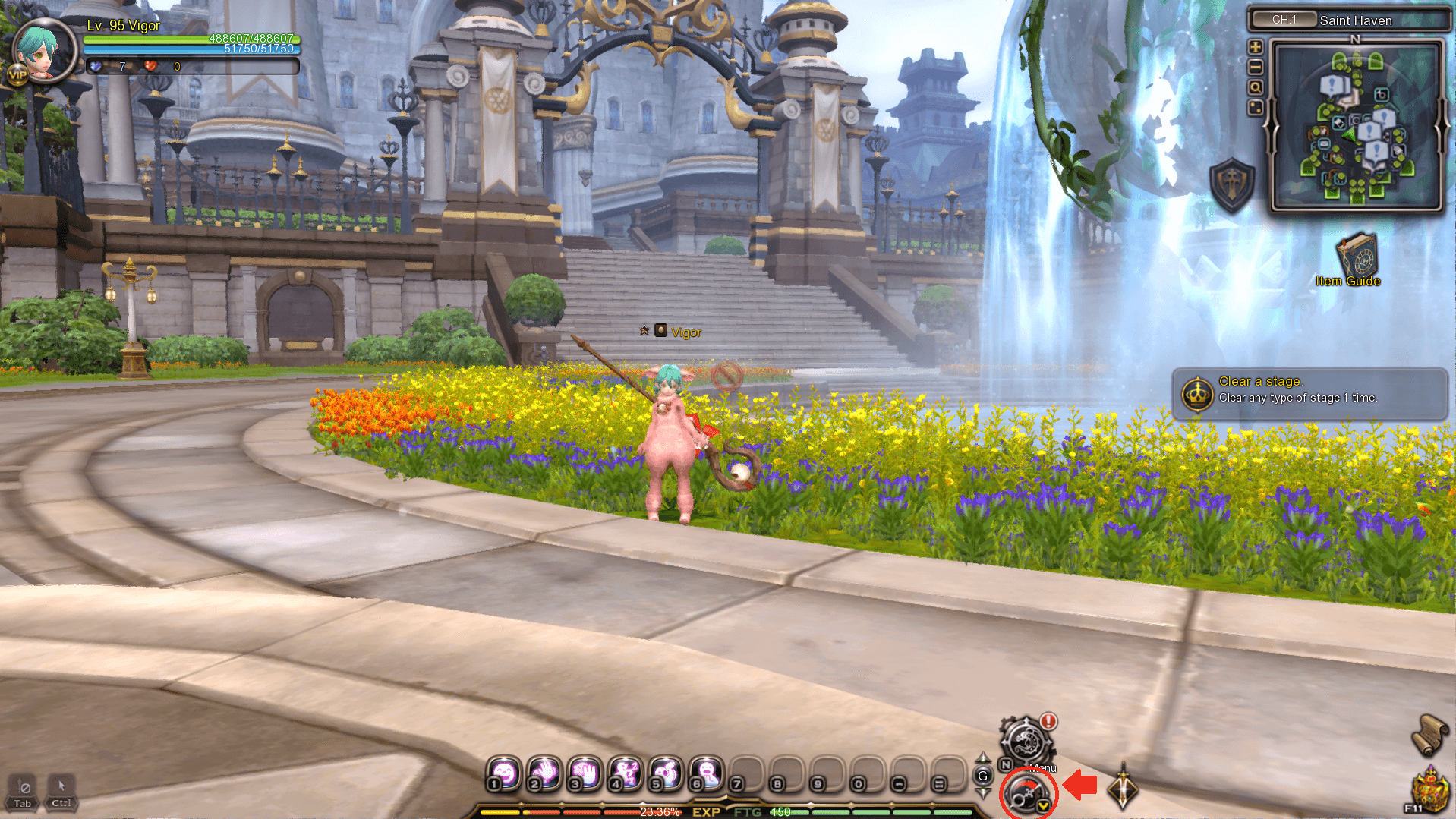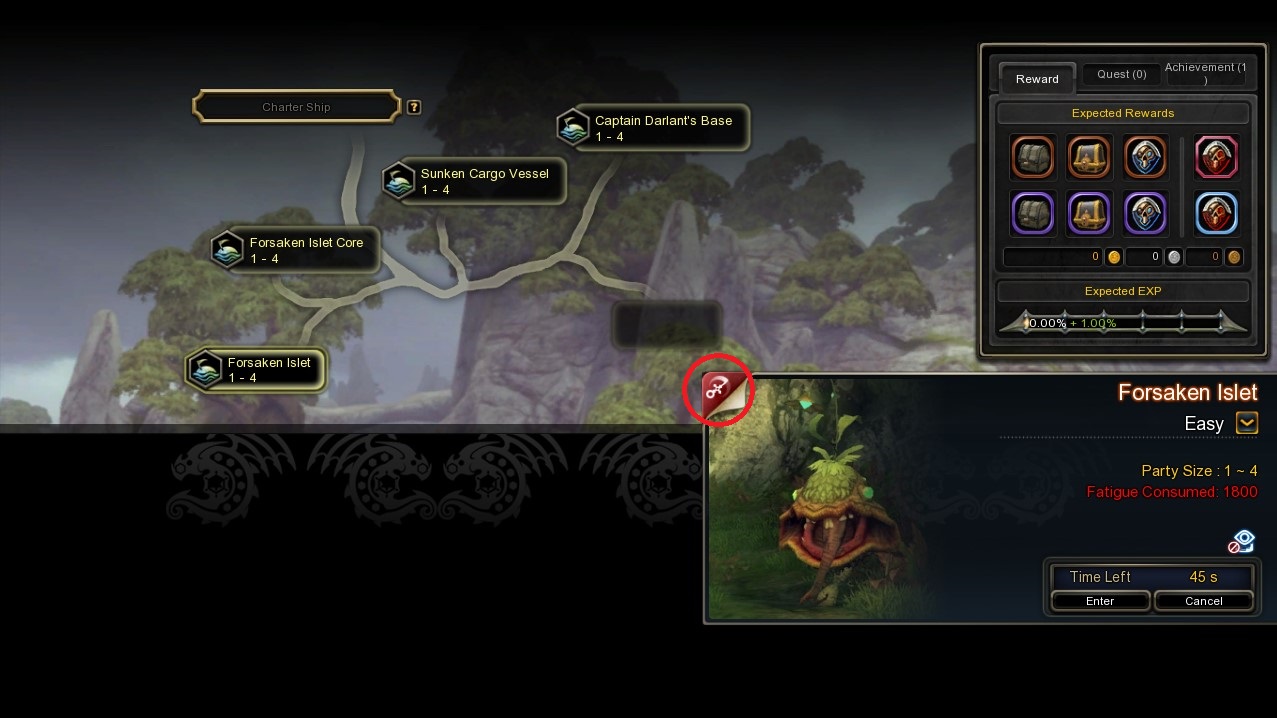 1-3. Stage & Nest Revisions - Nest Floors Opened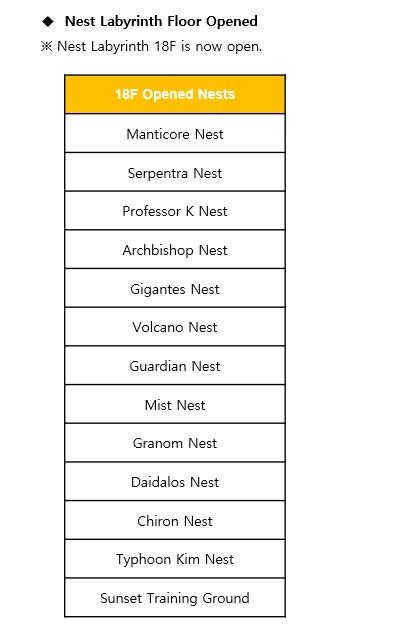 1-4. Stage & Nest Revisions - Guild Mission Changes


1-5. Stage & Nest Revisions - Main Quest Fatigue Rewards

1-6. Stage & Nest Revisions - Nightmare Stage Improvements

2. Vibrant Dragon Jade Evolution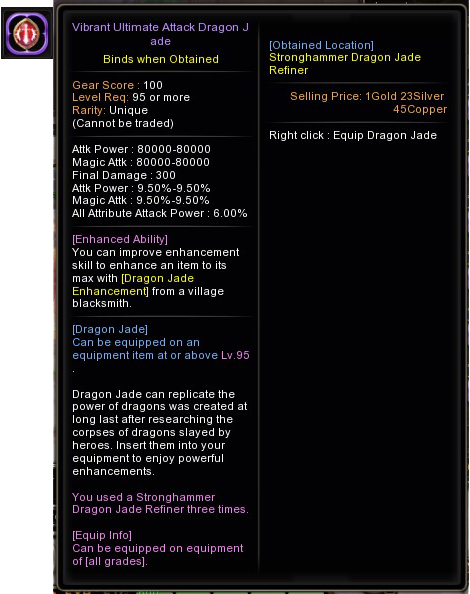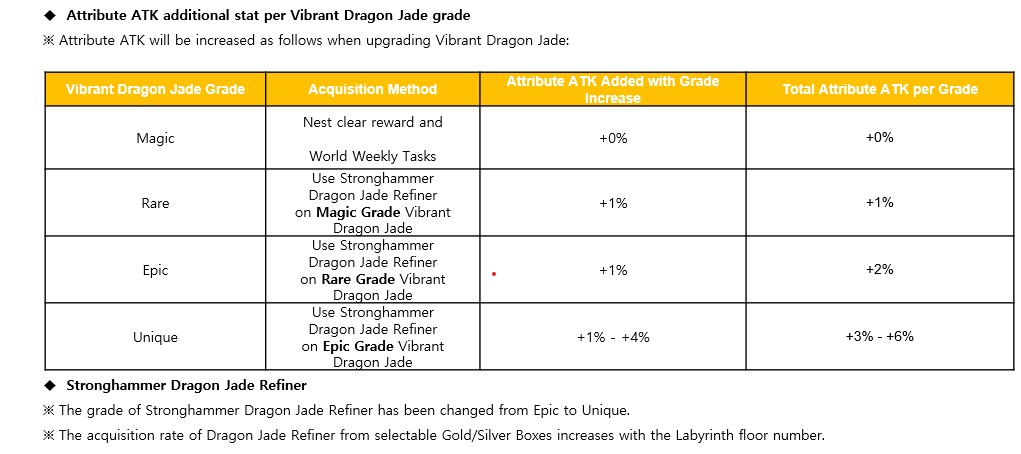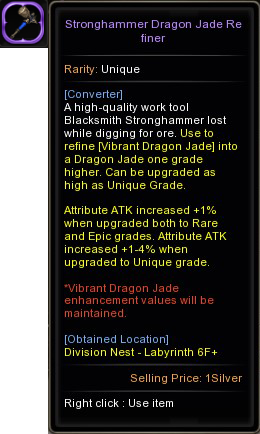 3. New Mission [Plunder] Added


---
---
[2] Changes/Additions
1. Saint Haven - NPC Location Improvements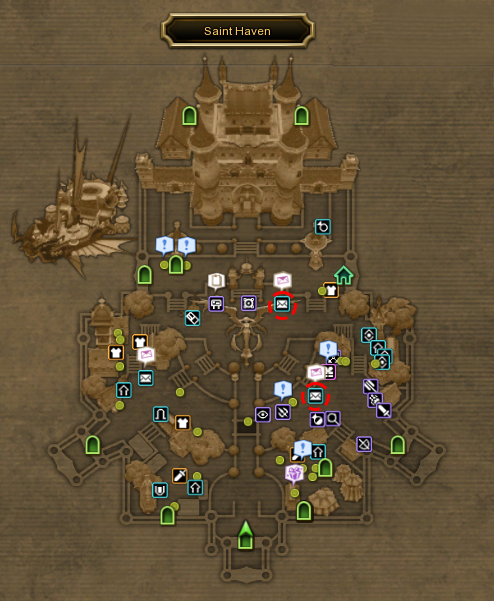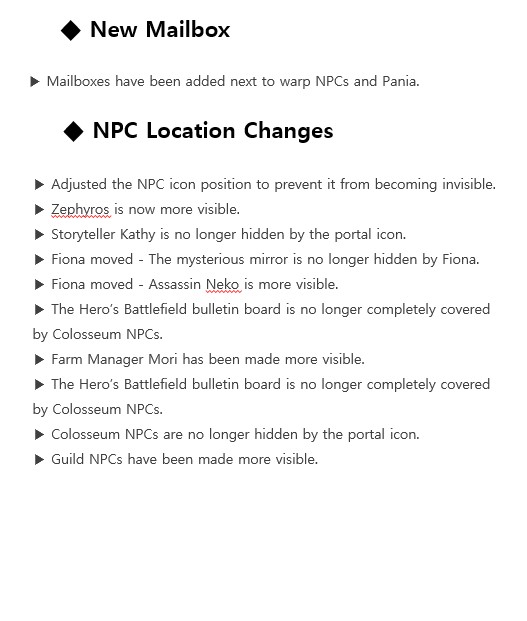 2. Saint Haven - NPC Menu Reorganized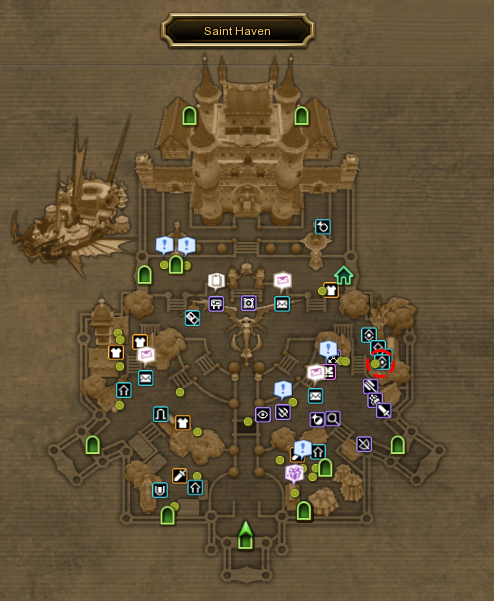 3. Verdure Dragon Jade (Bleed Phantom) Changes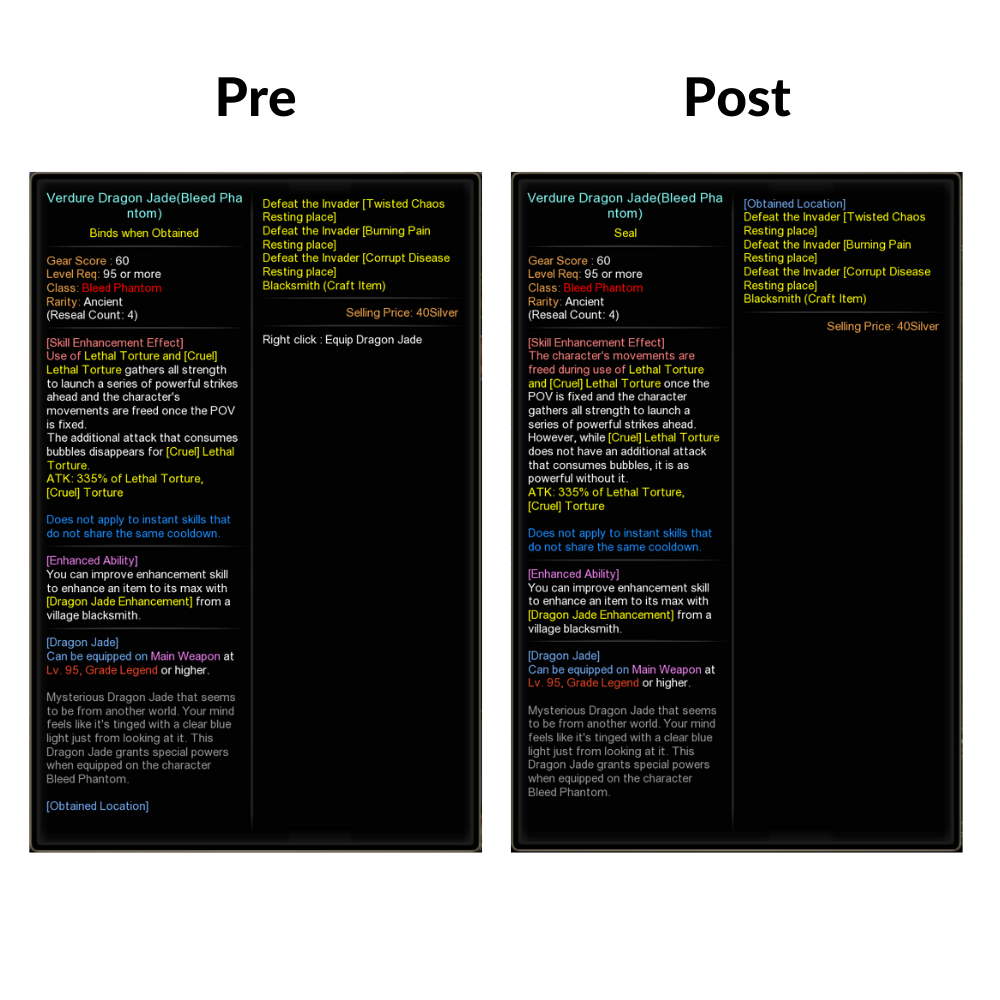 4. World Daily Task Reward Changes


---
---
[3] EVENT

---
---
[4] Cash Shop
- The package price is sold at a discount of 7,450 Cash.
■ Package composition
: 5 types of armors (Helmet, Upper Body, Lower Body, Gloves, Shoes) + Hero Title
[Hot Bunny Costume]

[Cutie Bunny Costume]

[Pretty Bunny Costume]

2. Special Lagendia Pandora Box Update
- Fallen Angel W/T/D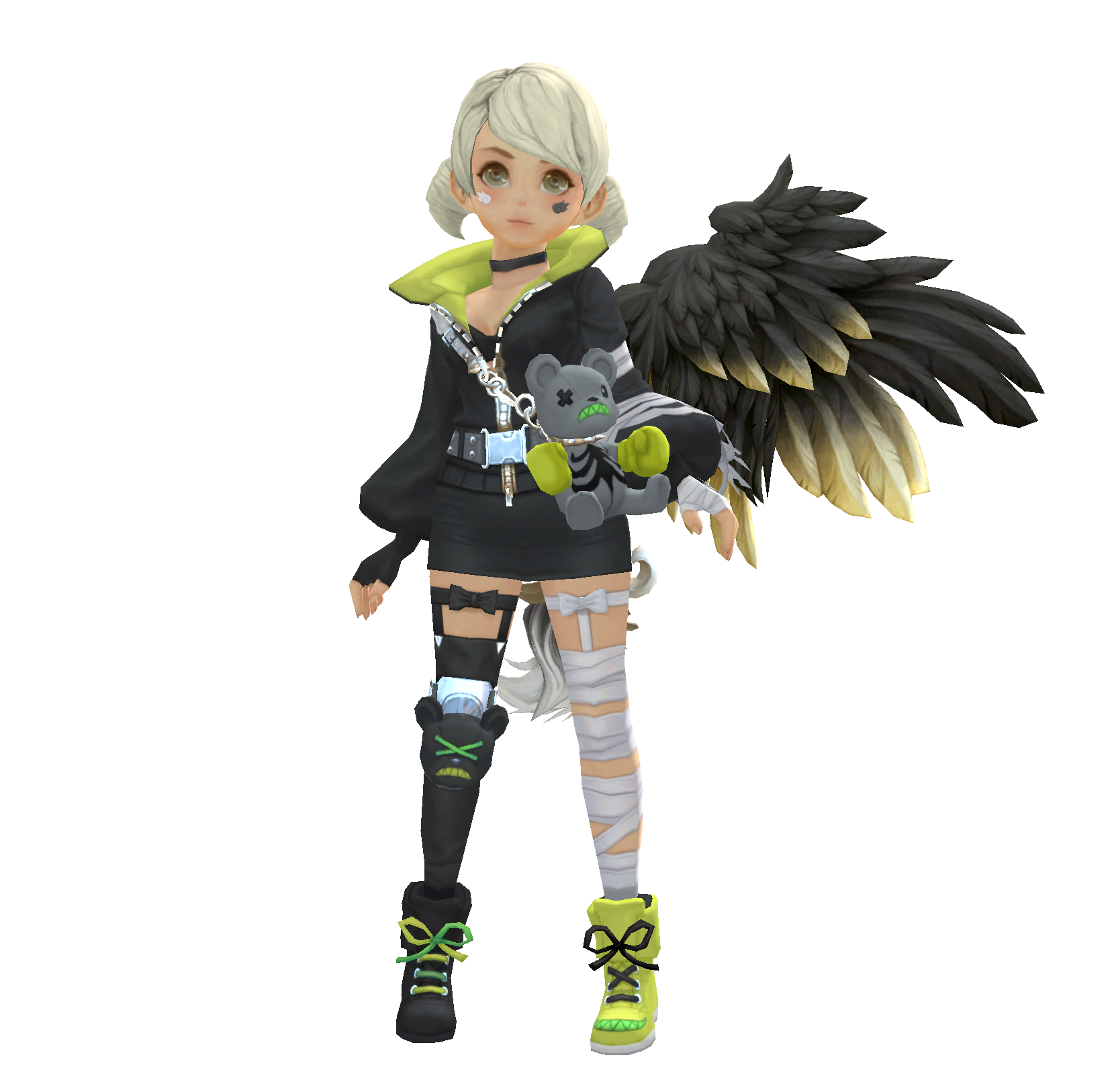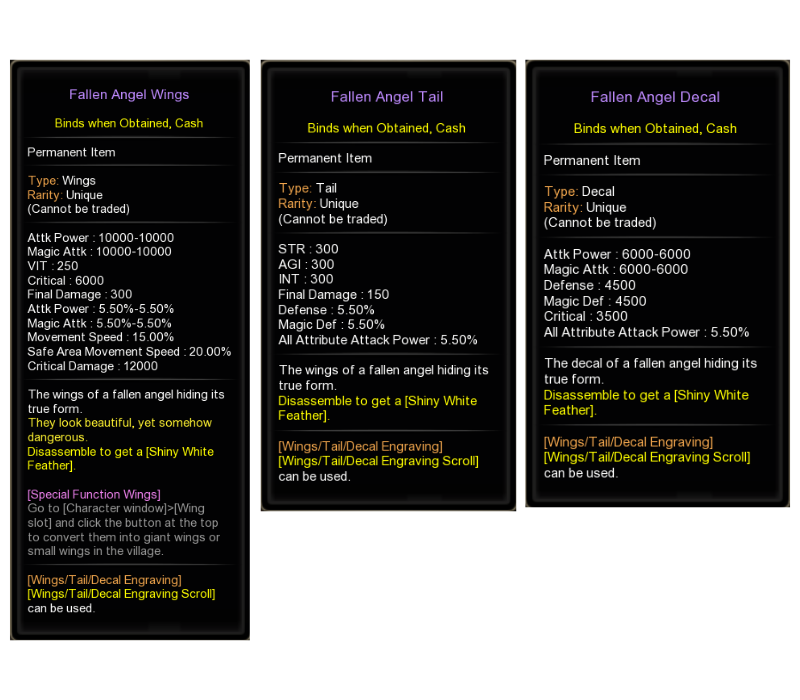 - Infinite Light Weapon (UPDATED)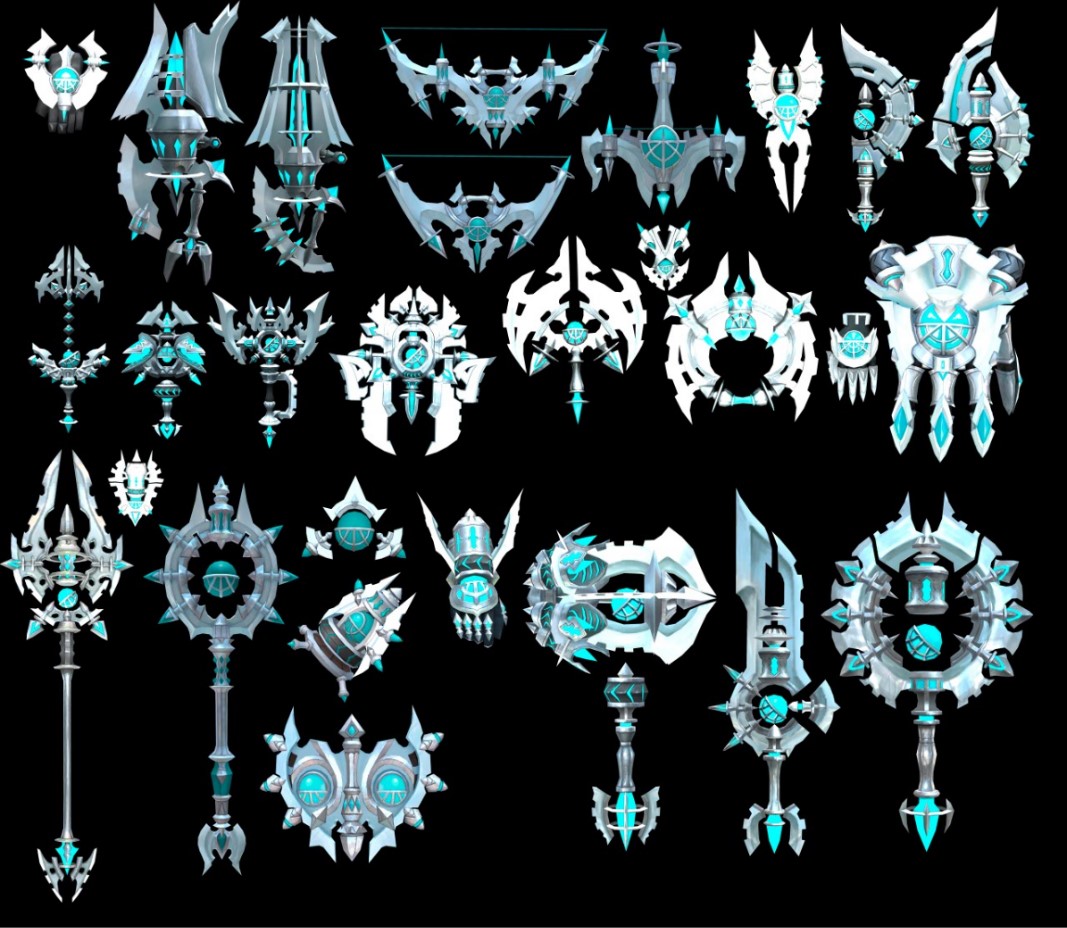 * Please note that this image is basic appearance of the weapons. The in-game appearance can be different from the image.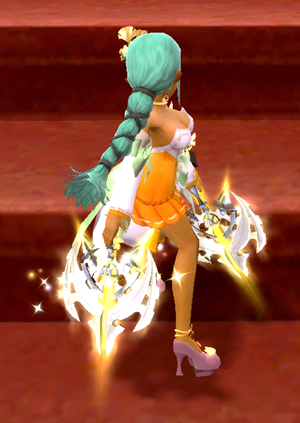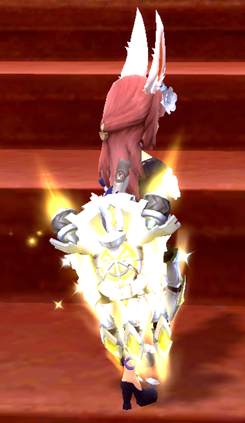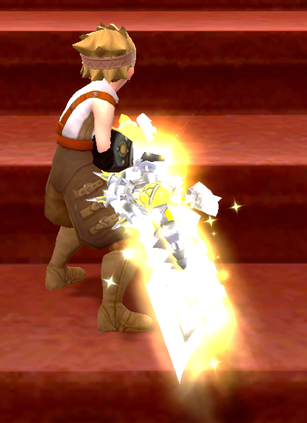 3. Expansion Pet Skill Pouch (UPDATE)
A new Pet Skill Pouch will be released during the Update Patch on 12th May, 2021.
[Expansion Pet Skill Pouch Detail]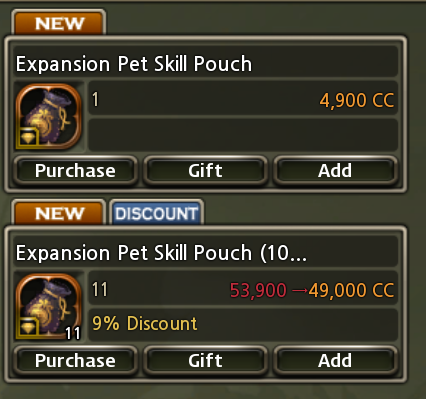 Expansion Pet SKill Pouch : 4,900 Cash
Expansion Pet Skill Pouch (10+1) : 49,000 Cash
| | |
| --- | --- |
| Pet Skill List | Effect |
| [Passive] Cheer of Friend (Destruction) Lv1 | Attack Power + 25000 |
| [Passive] Cheer of Friend (Destruction) Lv2 | Attack Power + 50000 |
| [Passive] Cheer of Friend (Destruction) Lv3 | Attack Power + 100000 |
| [Passive] Cheer of Friend (Magic) Lv1 | Magic Attack + 25000 |
| [Passive] Cheer of Friend (Magic) Lv2 | Magic Attack + 50000 |
| [Passive] Cheer of Friend (Magic) Lv3 | Magic Attack + 100000 |
| [Passive] Cheer of Friend (Critical) Lv1 | Critical + 12500 |
| [Passive] Cheer of Friend (Critical) Lv2 | Critical + 25000 |
| [Passive] Cheer of Friend (Critical) Lv3 | Critical + 50000 |
| [Passive] Cheer of Friend (Life) Lv1 | HP + 100000 |
| [Passive] Cheer of Friend (Life) Lv2 | HP + 200000 |
| [Passive] Cheer of Friend (Life) Lv3 | HP + 400000 |
| [Passive] Cheer of Friend (Iron Wall) Lv1 | Physical DEF + 3750 |
| [Passive] Cheer of Friend (Iron Wall) Lv2 | Physical DEF + 7500 |
| [Passive] Cheer of Friend (Iron Wall) Lv3 | Physical DEF + 15000 |
| [Passive] Cheer of Friend (Tent) Lv1 | Magic DEF + 3750 |
| [Passive] Cheer of Friend (Tent) Lv2 | Magic DEF + 7500 |
| [Passive] Cheer of Friend (Tent) Lv3 | Magic DEF + 15000 |
| [Passive] Cheer of Friend(Ultimate) | Final Damage + 1000 |
| [Auto Active] Cheer of Courage (Destruction) Lv1 | Attack Power + 25000 / Duration Time 20 sec Cooldown 60 sec |
| [Auto Active] Cheer of Courage (Destruction) Lv2 | Attack Power + 50000 / Duration Time 20 sec Cooldown 60 sec |
| [Auto Active] Cheer of Courage (Destruction) Lv3 | Attack Power + 100000 / Duration Time 20 sec Cooldown 60 sec |
| [Auto Active] Cheer of Courage (Magic) Lv1 | Magic Attack + 25000 / Duration Time 20 sec Cooldown 60 sec |
| [Auto Active] Cheer of Courage (Magic) Lv2 | Magic Attack + 50000 / Duration Time 20 sec Cooldown 60 sec |
| [Auto Active] Cheer of Courage (Magic) Lv3 | Magic Attack + 100000 / Duration Time 20 sec Cooldown 60 sec |
| [Auto Active] Cheer of Courage (Critical) Lv1 | Critical + 12500 / Duration Time 20 sec Cooldown 60 sec |
| [Auto Active] Cheer of Courage (Critical) Lv2 | Critical + 25000 / Duration Time 20 sec Cooldown 60 sec |
| [Auto Active] Cheer of Courage (Critical) Lv3 | Critical + 50000 / Duration Time 20 sec Cooldown 60 sec |
| [Auto Active] Cheer of Courage (HP) Lv1 | HP + 100000 / Duration Time 20 sec Cooldown 60 sec |
| [Auto Active] Cheer of Courage (HP) Lv2 | HP + 200000 / Duration Time 20 sec Cooldown 60 sec |
| [Auto Active] Cheer of Courage (HP) Lv3 | HP + 400000 / Duration Time 20 sec Cooldown 60 sec |