Greetings, Heroes!
Along with this notice, we would like to inform you in advance that support for the Dragon Nest 32bit client service will be terminated in March 2022.

After the termination of the 32bit client service, there is a sole plan to support 64bit service, therefore, all players stand in need of establishing a 64bit operating system prior to.
■ End Date of Support for Dragon Nest 32bit
March, 2022
※The exact schedule will be announced at a later date.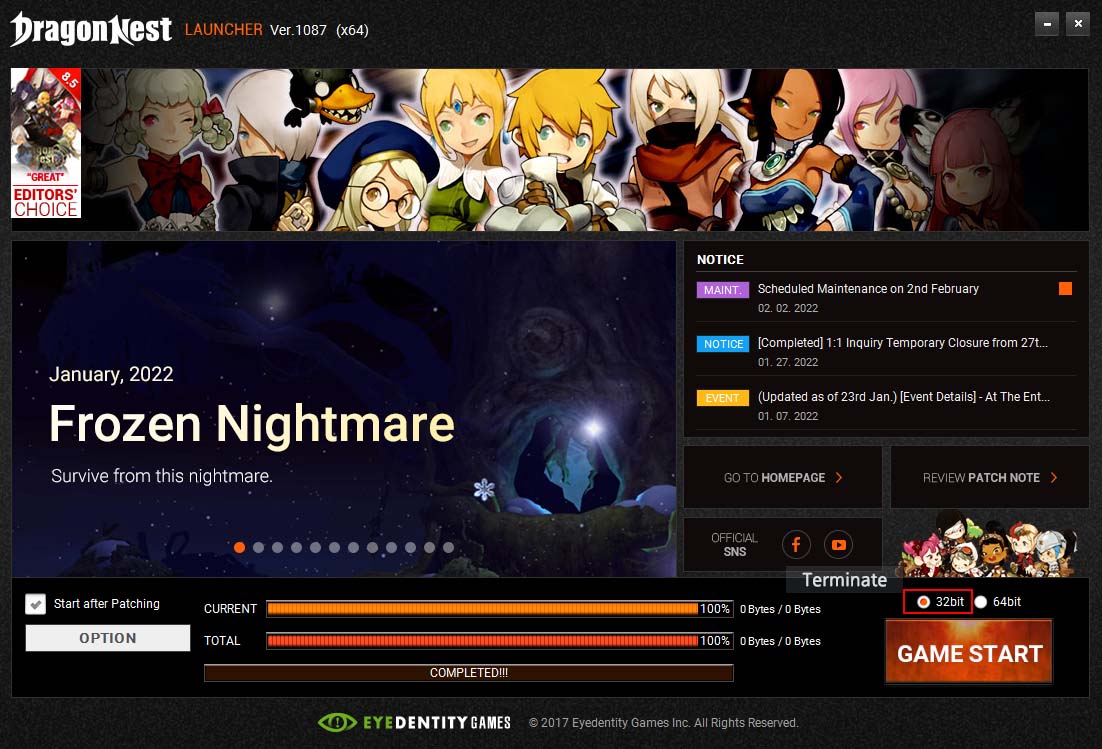 ■ How to Use Dragon Nest 64bit?
Web Site > Download > Driver Downloads > Install Microsoft DirectX

We will do our best to provide stable and pleasant gameplay.

Thank you.
Best regards,
EYEDENTITY GAMES