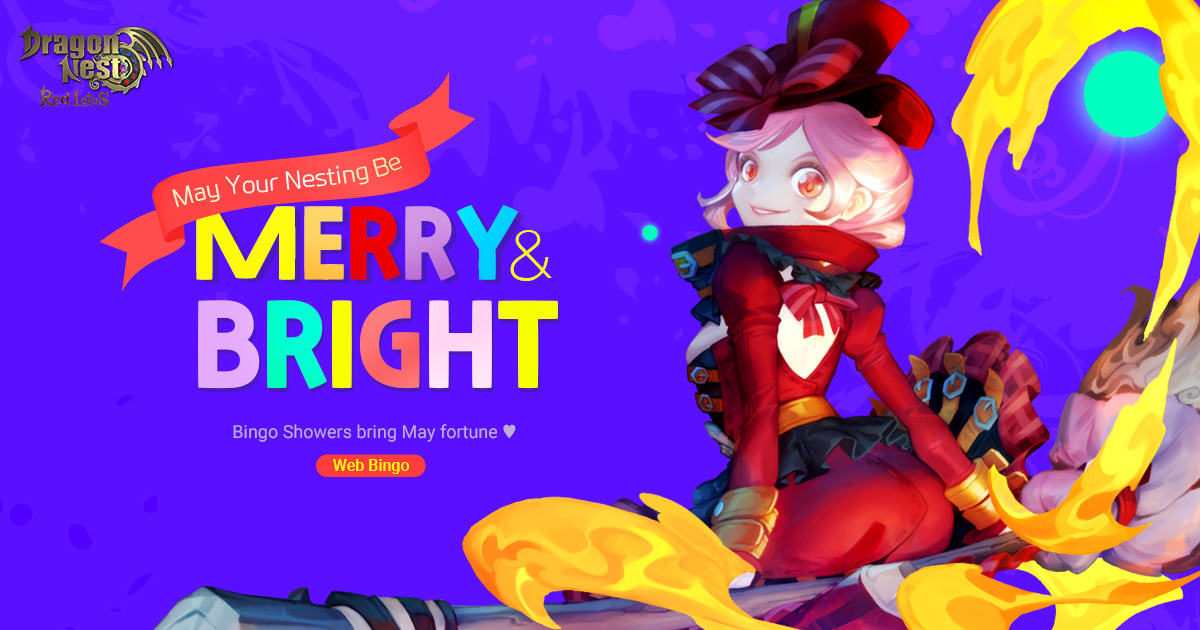 Web Bingo is back with more plentiful rewards!
Complete the bingo page and grab the ladybug W/T/D set as a full bingo reward ( ˘͈ 3 ˘͈♡)
[Event Period]
After the completion of Scheduled Maintenance on 3rd May 2022 (PDT) ~ Before the start of Scheduled Maintenance on 15th June 2022 (PDT)
[Event Details]
1. 'Event Web Coin' 1ea will be given once you clear any one of the stages.
2-1. Use the required numbers of Web Coins to select the bingo number that you prefer.
2-2. Use 2 Web Coins to have a random number, and obtain the rewards if it is still unopened. Please try again if you get a duplicate number and good luck!
3. Selected bingo rewards will be sent out directly to your Special Storage.
[Bingo Details]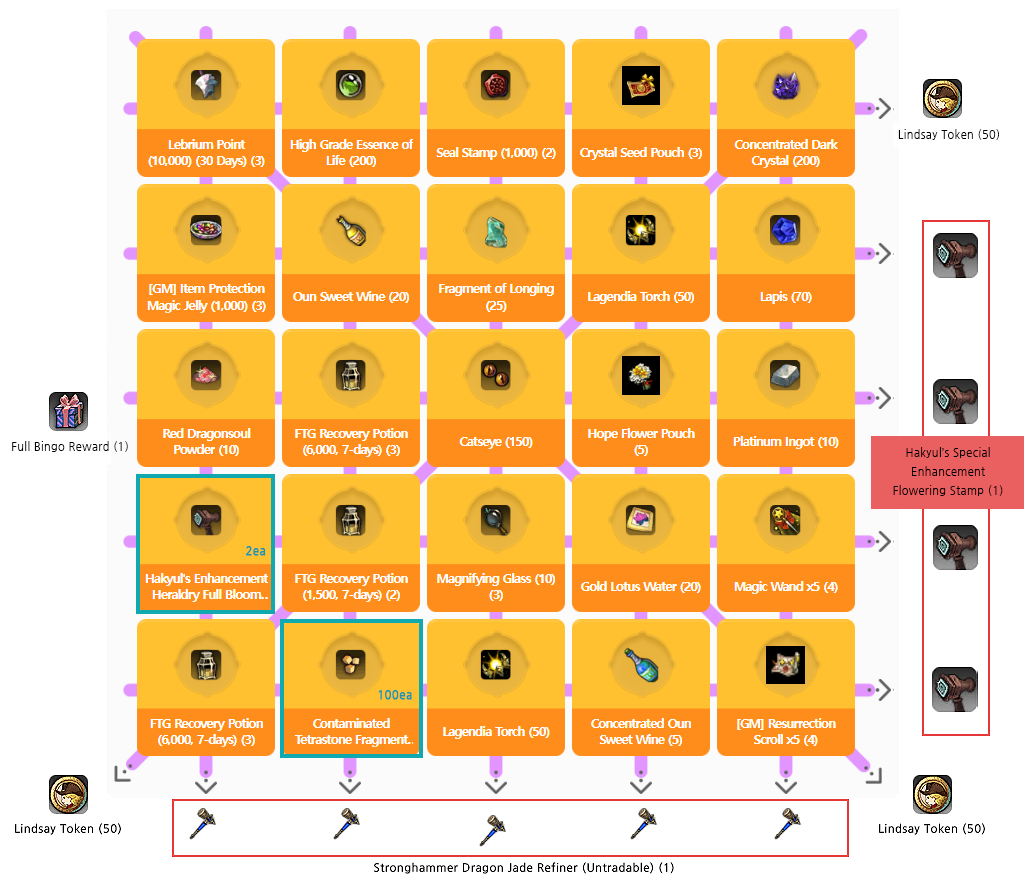 [Reward Details]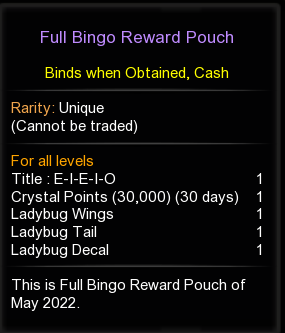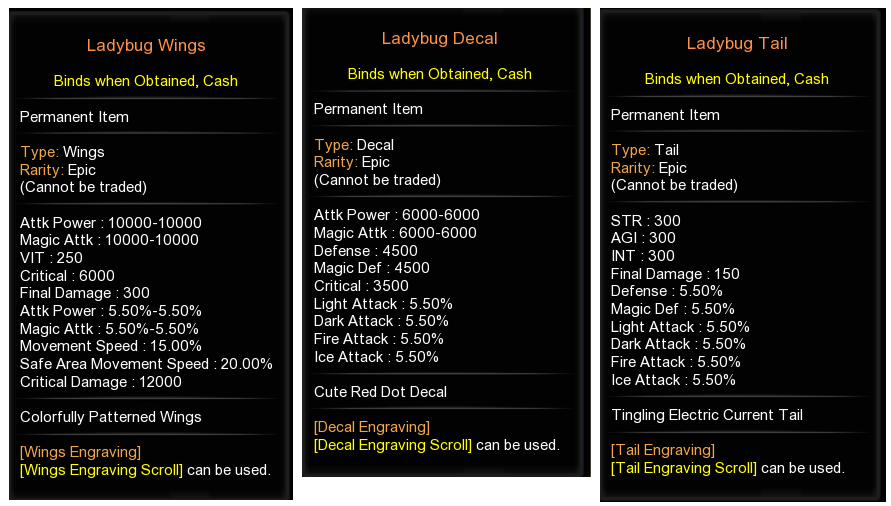 ※Unable to use Server Storage.
※Unable to use disassemble function.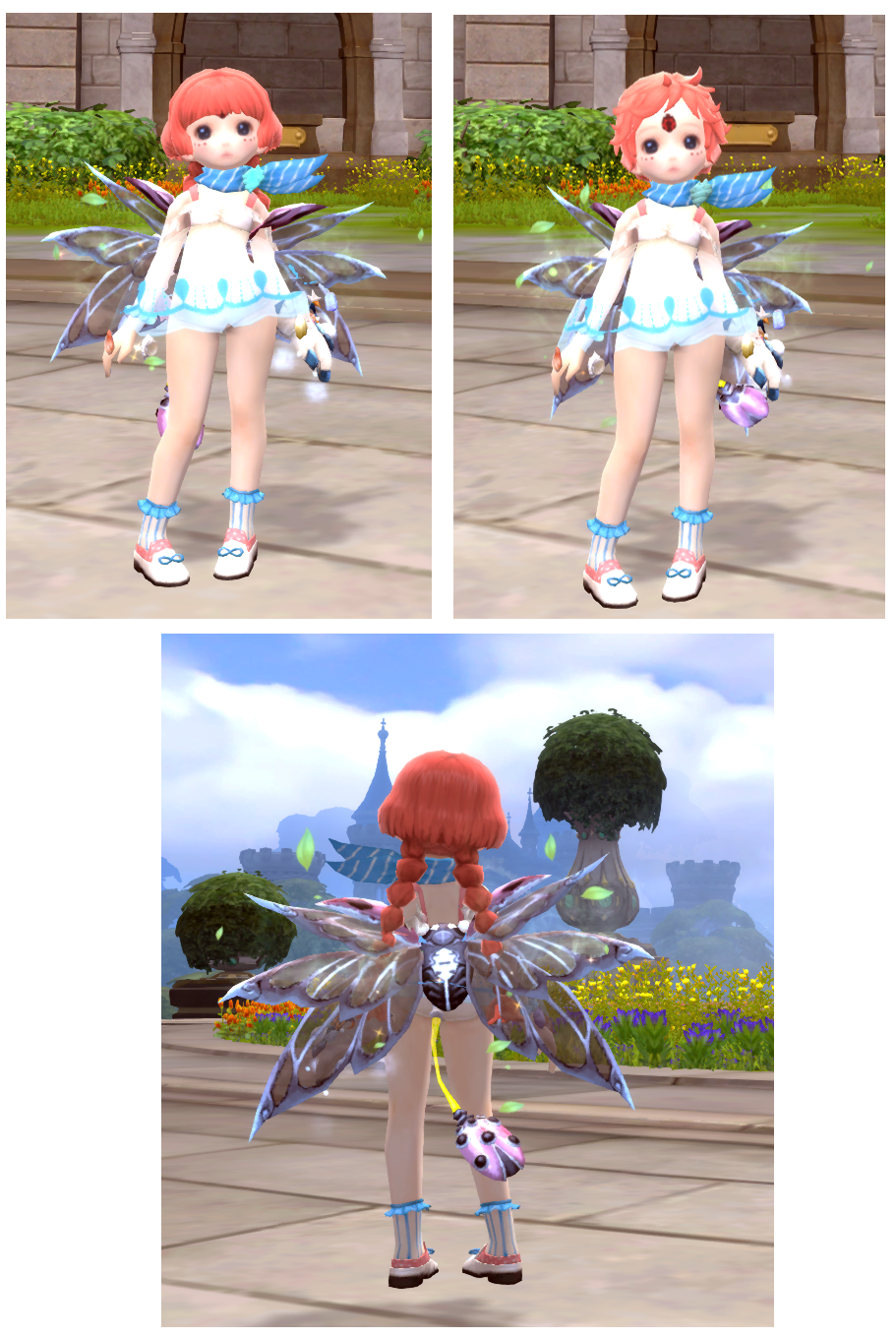 Cover Title>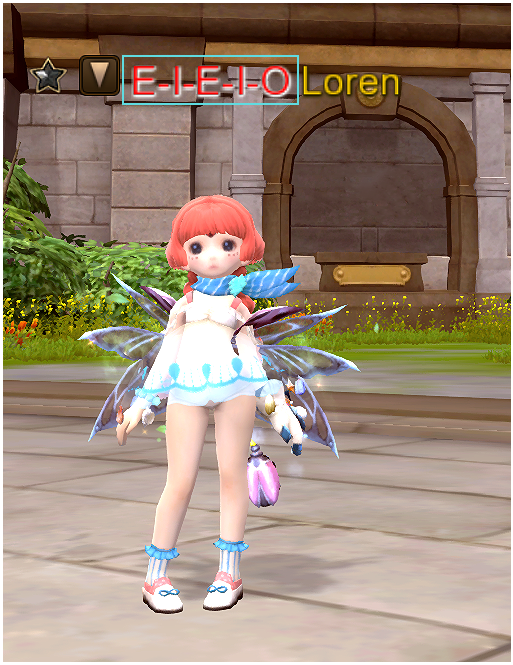 [How to check your coin history?]
1. Click the plus button after login into the page.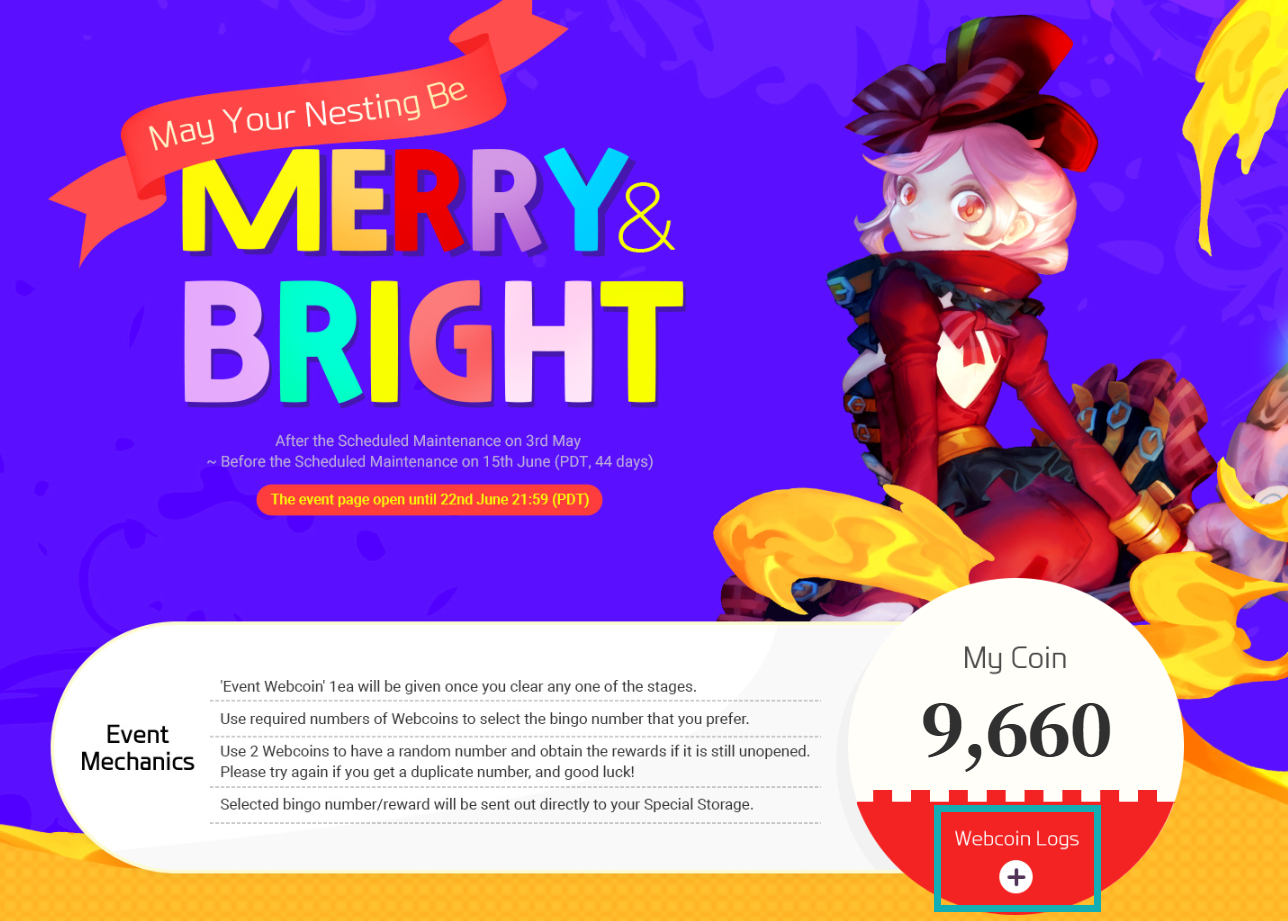 2. Pop-up windows will be shown accordingly.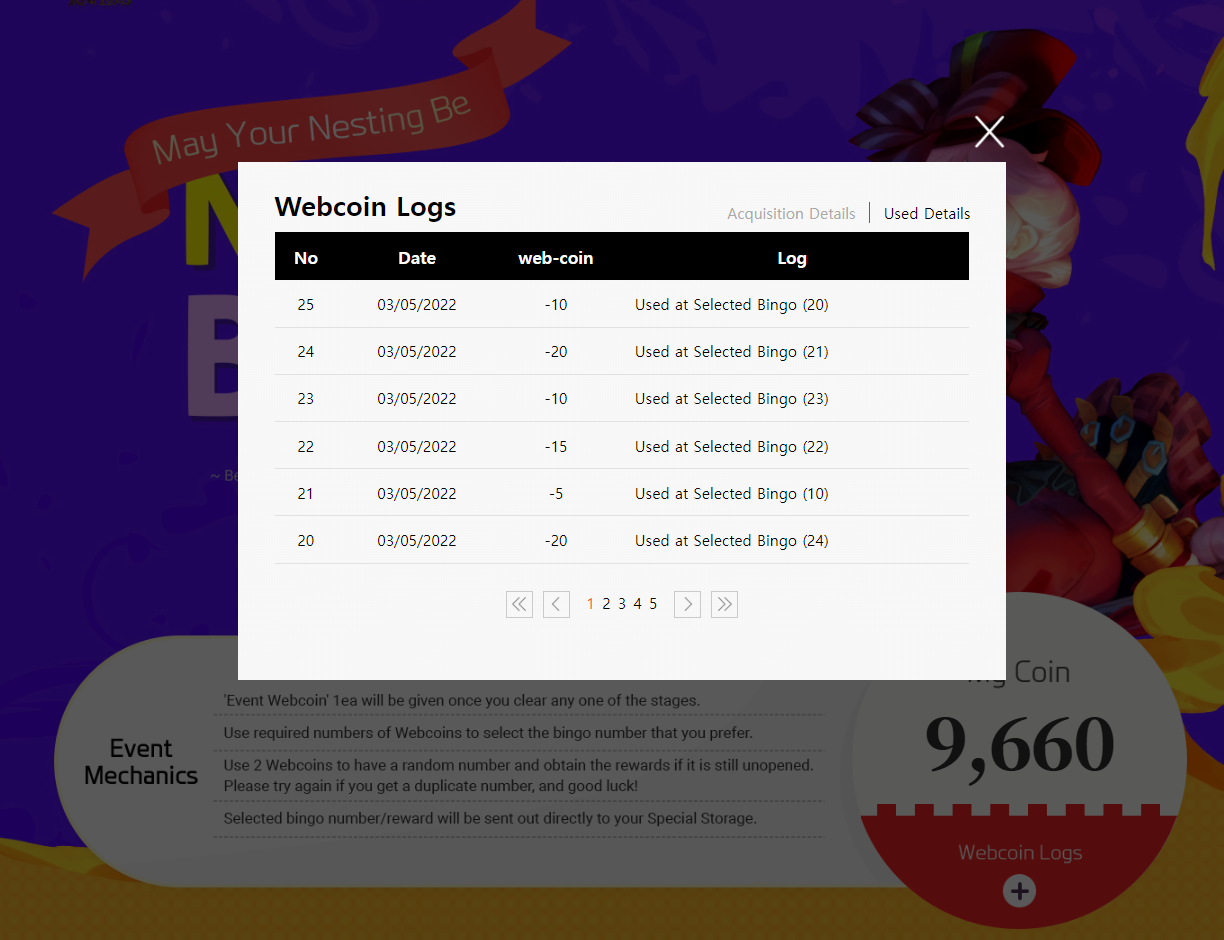 [NOTE]
※Any mistake/accident cases caused by a lack of comprehension of this event details shall be interpreted as attributable to the player. Please make sure to be informed with accuracy.
1. The event will be done on an account basis. (Rewards will also be sent on an account basis.)
2. The character level limit for receiving event rewards is 65-95. Event reward will be automatically delivered via Special Storage.
3. You can earn up to 10 Web Coins per day / But, no limit on using Web Coins per day.

4. The provided event rewards are non-transactional in essence.
5. The event reward expiration date at Special Storage is 30th June 2022 at 23:59. (PDT)

6. When you have all Bingo lines completed, you will not be eligible to participate in the event once more.
※Stage clear history is based on data from 00:00 AM to 23:59 PM. (PDT)
※Bingo Data will be reset automatically at 7:05 AM. (PDT) every day.

7. Tickets regarding Bingo Event will be accepted until 1st July 2022 at midnight. Tickets applied later may be delayed or difficult to process.
★8. [GM]s and 1:1 Inquiry Service (Customer Center) will not provide help in transferring the item. Please pay attention to the acquisition.