[NOTICE]
This post is for the [GM]Guild Event award held in August 2020.
Congratulations to <XOXO Guild> for taking 1st Award!
■Event Notice Link: https://us.dragonnest.com/news/notice/all/664
---
---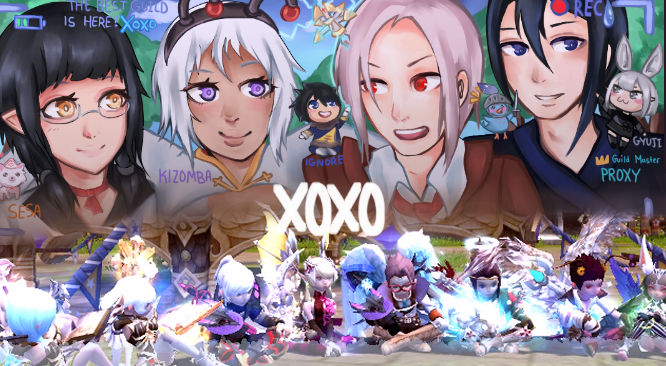 Q. Please introduce the guild.
Aloha players!

Our guild itself is actually quite old. The creation of XOXO dates back all the way to 2012.
Many of our players have been playing since 40 cap (meaning when the max level in the game was 40),
essentially right after release.
Most of us have stuck around and are happy to give new players a home.
We're always around to share the passion of Dragon Nest with our community!

Q. The reason why people should come to your guild!
We participate actively in helping each-other out, regardless of in-game experience.
Upon joining, we hope you'll feel a part of something. We are a group of very accepting people.

All of us seek to create a positive and progressive environment for the Dragon Nest community.
We're always on the look out for active, positive, respectful, and passionate players.

If you feel like any of those fit you by any means, then please consider joining!

Q. Say something freely to the stray who is hesitating to join the guild!
We turn your disadvantages into advantages!
Having trouble learning a mechanic? That's fine. We'll teach you!

Curious about lore, raids, or in-game history? We love it.
Tired of playing solo? Well look no further adventurer, we've got!