[NOTICE]
This post is for the [GM]Guild Event award held in August 2020.
Congratulations to <Mystic Guild> for taking 2nd Award!
■Event Notice Link: https://us.dragonnest.com/news/notice/all/664
---
---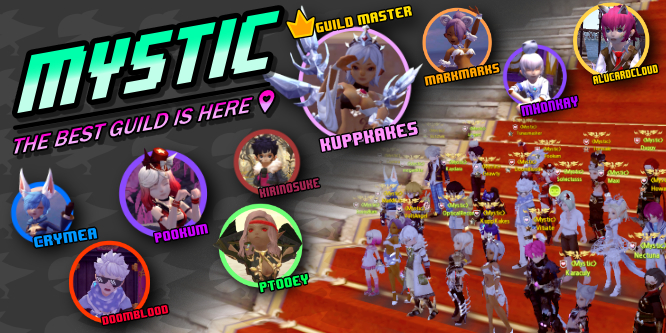 Q. Please Introduce the Guild

Mystic is an English speaking, socially-oriented, PVE centered Guild, open to new and returning players.
Ready to help everyone!
Q. The reason you should come to our guild.

Mystic is full of active friendly players who are helpful to others.
Mystic is not just a guild, we are a family.
Q. Say something freely to the stray who is hesitating to join the guild.

Hey! don't hesitate to join Mystic, you will find fun and friendly people to adventure with!